About UMary's Student Government
At the University of Mary, the students serve as a liaison between the student body and the faculty/administration of the University. Senators serve as the student voices that are involved in University projects and decisions through engagement in student-faculty boards.
The Mission of Student Government at the University of Mary is to: Foster a community of servant leaders, Advocate for the needs and concerns of the student body, and Empower students to bring forth positive change for the betterment of the UMary community.
Projects and Initiatives:
The Day of Service is a Student Government initiative that launched in 2014 where a day of school is cancelled so that students, faculty, and staff can commit their day to one of over 50 service projects in the local Bismarck-Mandan community. The opportunity to serve in the community is completely voluntary and over 1,000 individuals volunteered this past year.
Marauder Monday is an initiative that strives to strengthen an environment of school spirit. At various times throughout the year, senators sit outside public areas on campus to allow students to trade in their non-UMary college t-shirts for a custom designed UMary t-shirt for them to sport around on and off campus.
The Gatsby Dance is an annual dance put on by Student Government has evolved into an event that encourages students groups to collaborate their talents. This past year, Student Government partnered with the Music Student Organization and the Social Dance Club. In doing so, we had students provide live jazz music and a 20s themed dance performance. This is one of the most highly attended dances at the University of Mary and it is because of students from different areas on campus working together.
Meet UM's Executive Board
Genny Say
President
CCN Liaison
Dominic Mangino
Vice President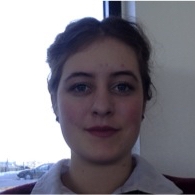 Rachel Nistler
PR Director